Your cart is currently empty
LanMark Wholesale … A One-stop USA Wholesaler of
Electronic Cigarette and Eliquid
Kits, Parts, Accessories and Supplies for Your Vape Shop or Site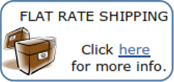 LanMark Alternatives, LLC was created in early 2012 with the singular goal of doing all we can to eliminate combustible smoking in our generation. Whether you share our goal, or have your own unique reasons for marketing electronic cigarette products, we hope we all agree that this industry has the potential to be a gift and miracle to millions of smokers!
LanMarkWholesale.com, a Division of LanMark Alternatives, LLC, was established as a Wholesale Members Club, to help Vape Shop and Vape Site owners share electronic cigarettes and related products with as many smokers and vapers as possible.
It is FREE & easy to become a LanMarkWholesale.com Member:
#1 Register online at LanMarkWholesale.com to apply.
#2 Receive your acceptance and access info by email.
#3 You're in! No minimum quantities or amounts ever.
Creating a business niche in such a new and dynamic industry is a challenge, and as independent business owners we need to stick together to offer the best products to our customers while buying those products at prices which ensure our success. As a Member of LanMarkWholesale.com, you benefit as our buyers order bigger lots, find sales on quality products, and negotiate better deals. As our prices come down, we constantly pass those savings onto you. After you qualify as a business Member, you will never have to meet a minimum quantity on any item or meet an order minimum amount. Plus, we are always open to new product suggestions from our Members. Need something you don't see on the site, let us know and we will get back promptly with a price and delivery schedule if we can find what you want.
Finally, a note on privacy. We understand that shopping online demands trust on your part. We take that trust very seriously and have adopted a strict policy on protecting the privacy of your personal information. In short, we never rent or sell your personal information to anyone under any circumstances. You can rest assured that all personal information provided to us remains private and secure at all times.
NICOTINE WARNING
The products offered by LanMark Wholesale are intended for use by responsible adult vaporizer users over the age of 18 (or the legal smoking age of your state), and are not intended for pregnant or nursing women, children, people with or at risk for heart disease, high blood pressure, diabetes, asthma, or those who are sensitive to nicotine, propylene glycol, or vegetable glycerin. Nicotine is highly addictive and may be dangerous to your health. Nicotine is highly addictive and habit forming. Keep out of reach of children and pets. These products contain nicotine, a chemical known to the state of California to cause birth defects or other reproductive harm. Our products are not intended as a smoking cessation product, but rather as an alternative to traditional cigarettes.
SURGEON GENERAL'S WARNING: Smoking (Tobacco products) Causes Lung Cancer, Heart Disease, Emphysema, and in Pregnant Women May Result in Fetal Injury, Premature Birth, and Low Birth Weight. Our products have not been reviewed by the FDA and are not intended to treat, diagnose, prevent, or cure any disease.Our e-liquids and e-cigarettes are not a smoking cessation product, and have not been tested or guaranteed as such. Nicotine can kill a child, a pet, or even an adult. If you get any e-liquid on skin or clothing wash it off immediately with soap and COLD water. Please be responsible with e-liquid and keep it stored out of reach of children and pets! We want everyone to be safe, so we can all continue to enjoy vaping.Disposal of e-liquid bottles: Any bottles that are of no further use should be rinsed out thoroughly with water, re-capped, and disposed of as normal. Please use safe disposal of any products containing nicotine!Poison Control Hotline – 1-800-222-1222